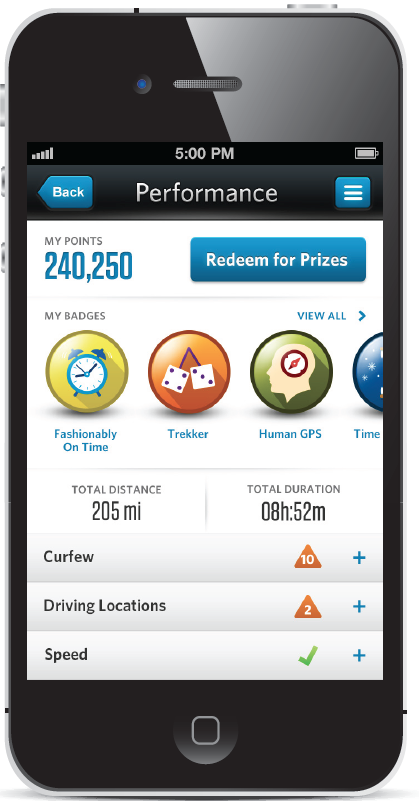 Description: Drivewise is a native iOS and Android app, used to encourage teens to drive safer by balancing education and an extrinsic reward system. Ma and Pa would be proud of them! This app won Allstate a gold medal at the 2015 Engagement Expo Loyalty360.
Process: This program was defined, designed, and tested by the Manifest team at a hair-blowing sprint. After conducting competitive research and quick prototyping, we were able to define the MVP and future phases. Many iterations followed.
Involvement: I assisted in conducting research, defining the program, analyzed usability test videos to compile results, wireframed sections of app, and beefed up the app with engaging content.