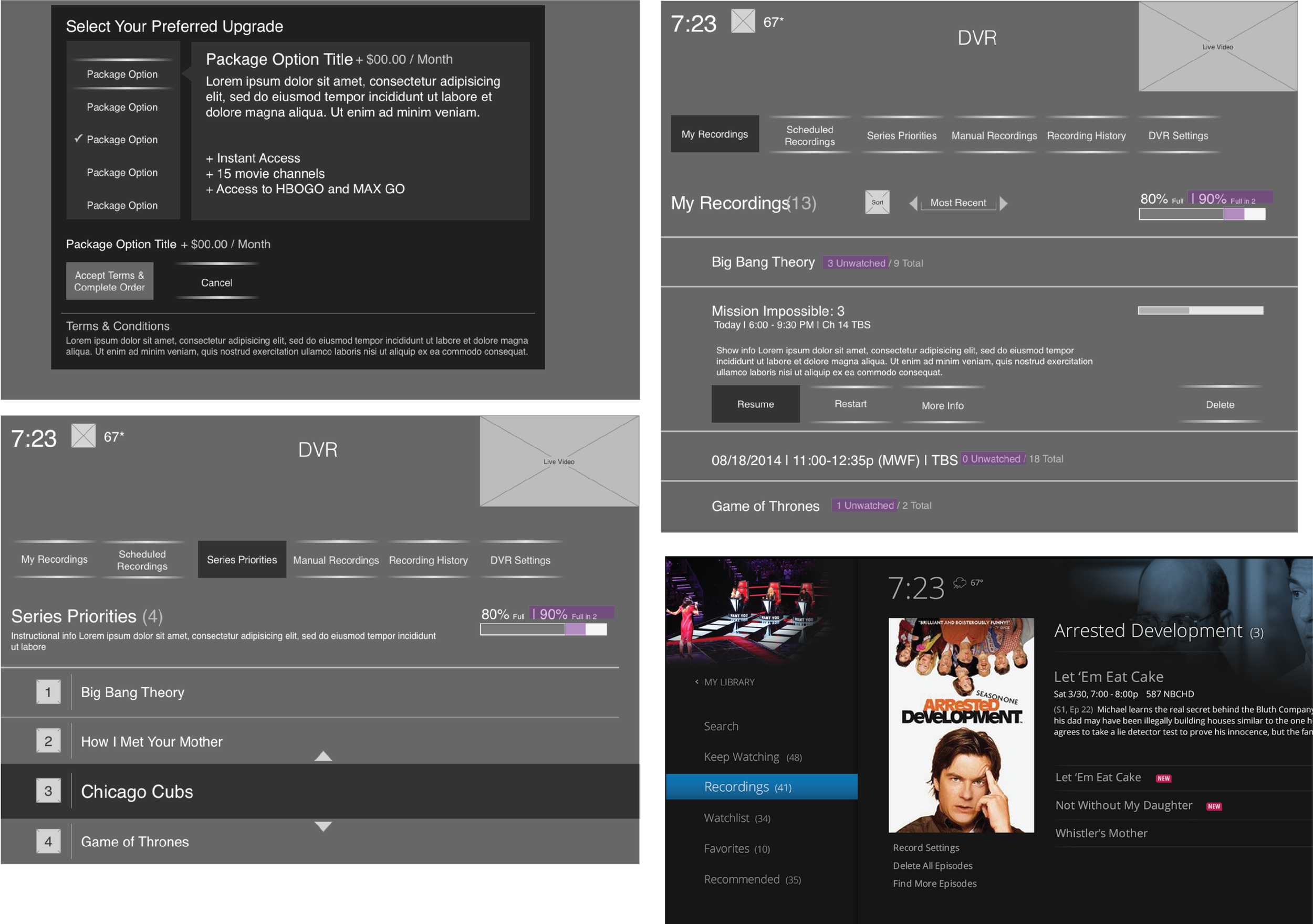 Description: Redesigned responsive website used to consume Charter's TV offerings to address market trends and cord-cutters. Account management tools and online support also saw strong use.
Process: After initial release to meet timelines, the team was given some breathing room to make the experience much better. I conducted guerrilla testing, redesigned many sections based on research, and convinced stakeholders to add additional tools. One particular enhancement increased successful sign-ins by 40%.
Involvement: Worked closely with stakeholders to gather and recommend new requirements based on feature testing. Conducted usability testing which informed new designs and functionality. Created wireframes and flows based on best possible solutions.