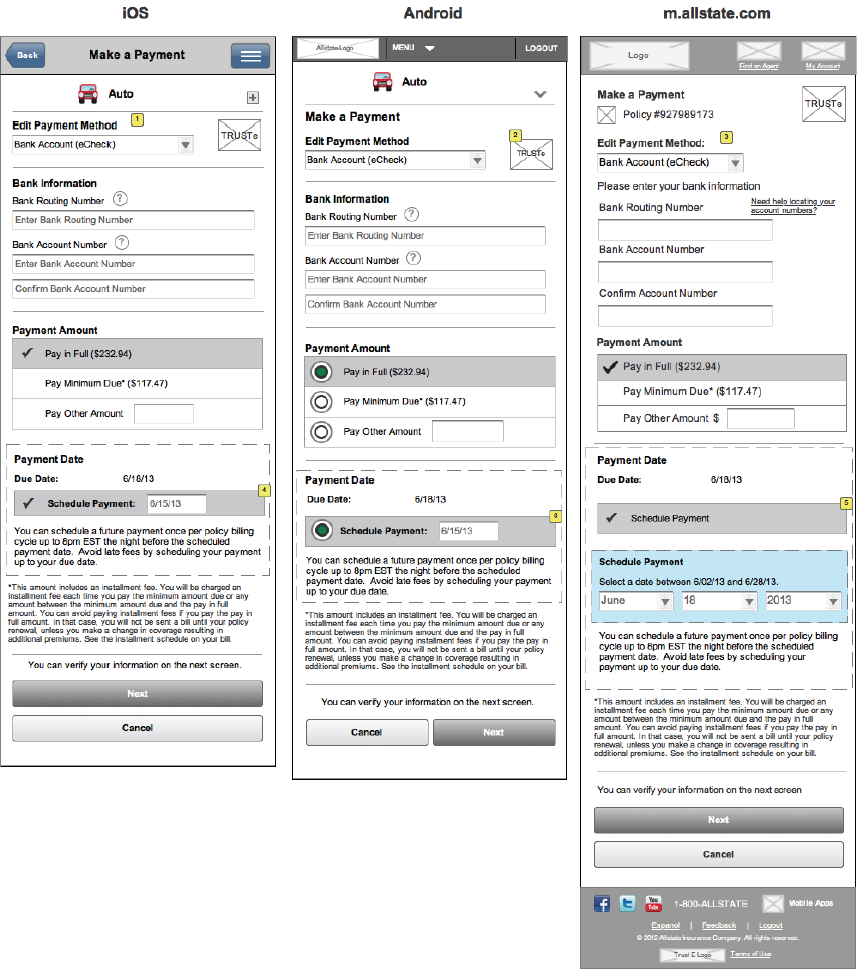 Description: The self-service app for over a million Allstate customers. Allstate Mobile allows customers to manage their accounts and provides additional user-value with welcomed tools such as the award-winning QuickFoto that simplified small insurance claims.
Process: Allstate Mobile is a living creature that is constantly growing and changing. The app started as a design refresh in 2012 and has since added over 20 innovative tools and projects as of 2014.
Involvement: Wrote all content for the app, conducted competitive and usability research, and led interaction design for multiple tools within the app. Consistently juggled between 8-12 moving projects at a time. Ran multiple client workshops to uncover business requirements and define content strategy.